Welcome to the BBWFacesitting.com Smother Store!
For questions regarding shipping, pay pal, etc., please see the site faq's.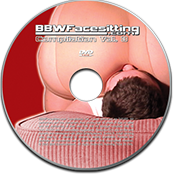 Description
The Third installment in our popular BBWFacesitting Compilation Series features some of our very best bbwfacesitting video content. Compilation Vol. 3 features Mistress Kim and Miss Sunny Love. In 3 different scenes Mistress Kim blows a fart on her face cushion. Watch Mistress Kim smother and squash her helpless seat in pantyhose, jeans, panties and then with her big, fat, bare, round ass.

Miss Sunny Love has to smother her teacher to get an "A".....shush, don't tell anybody, it's a secret! Hot facesitting from two of BBWFacesitting.com's most ample sitters. This DVD also features additional Bonus Footage that wasn't on the original VHS version.
Starring:
Mistress Kim & Miss Sunny Love

DVD Order Form
17.1 KB

If you prefer to order by mail, please download the DVD Order Form pdf. You will need to print, complete and sign the DVD Order Form.

To order using PayPal please Contact Us for more info.