Welcome to the BBWFacesitting.com Smother Store!
For questions regarding shipping, pay pal, etc., please see the site faq's.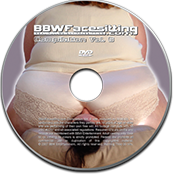 Description
This ALL GIRL/GIRL compilation special features some of the very best BBW sitting on a small female video ever filmed. Compilation 06 features Mistress Kim sitting on and smothering 3 slave seats.

MK takes little Summer and gives her a reverse sitting she will never forget. To makes matters worse for little Summer, MK decides to squash her on an air mattress. Its amazing to see MK lay on top of her. You can see her little ribs sticking out. MK then moves on to little Alexia then on to Jocelyn. How Little Jocelyn survived is truly amazing. Lots of Facesitting, Smothering, crushing, etc.
Starring:
Mistress Kim, Female Seats Summer, Alexia and Jocelyn.

DVD Order Form
17.1 KB

If you prefer to order by mail, please download the DVD Order Form pdf. You will need to print, complete and sign the DVD Order Form.

To order using PayPal please Contact Us for more info.