Welcome to the BBWFacesitting.com Smother Store!
For questions regarding shipping, pay pal, etc., please see the site faq's.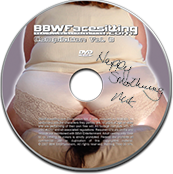 Description
This Disc will be personalized to the recipient by Mistress Kim herself.

After ordering be sure to email us and we will provide you with Mistress Kim's private email so you can contact her directly and have your DVD personalized just for you!
Starring:
Mistress Kim, Female Seats Summer, Alexia and Jocelyn.

DVD Order Form
17.1 KB

If you prefer to order by mail, please download the DVD Order Form pdf. You will need to print, complete and sign the DVD Order Form.

To order using PayPal please Contact Us for more info.